5
mn read
Himachal Pradesh is a tourist place in India that speaks for itself. One cannot define in words the beauty of the State. Being Immensely popular among travelers, it is a favorite getaway spot. Several famous stations to visit in Himachal, such as Shimla, Dalhousie, Manali, etc. However, there are some Offbeat places as well that have utmost tranquillity and serenity. One can visit these places for peace and solitude away from the commercialized areas.

Listed below are a few must-visit Offbeat Destinations in Himachal Pradesh:

1) Bharmour-Kugti Region



In ancient times, Bharmour was known as the capital of the Chamba Kingdom. It is located 60km away from Chamba town. One can visit the religious pilgrimage yatra, aka Manimahesh Kailash Yatra, or Trail down from Kugti Pass Trek to Lahaul. It is an adventurous activity for travelers. They are also embracing the charm of the environment. Bharmour region also has homestays and hotels to provide to its tourists.

2) Chitkul


Chitkul is a small village present in the Kinnaur district of Himachal Pradesh. The town has beautiful organic farms of apple orchards, mustard and potatoes, and peas of excellent quality. It shares the indo-Tibet border with a height of 3450 meters.
Bapsa river flows through the village and makes the relaxed breezing atmosphere around. At the same time, the wooden cottages and carved temples in Chitkul attract tourists. However, the town experiences harsh weather at times.

3) Tabo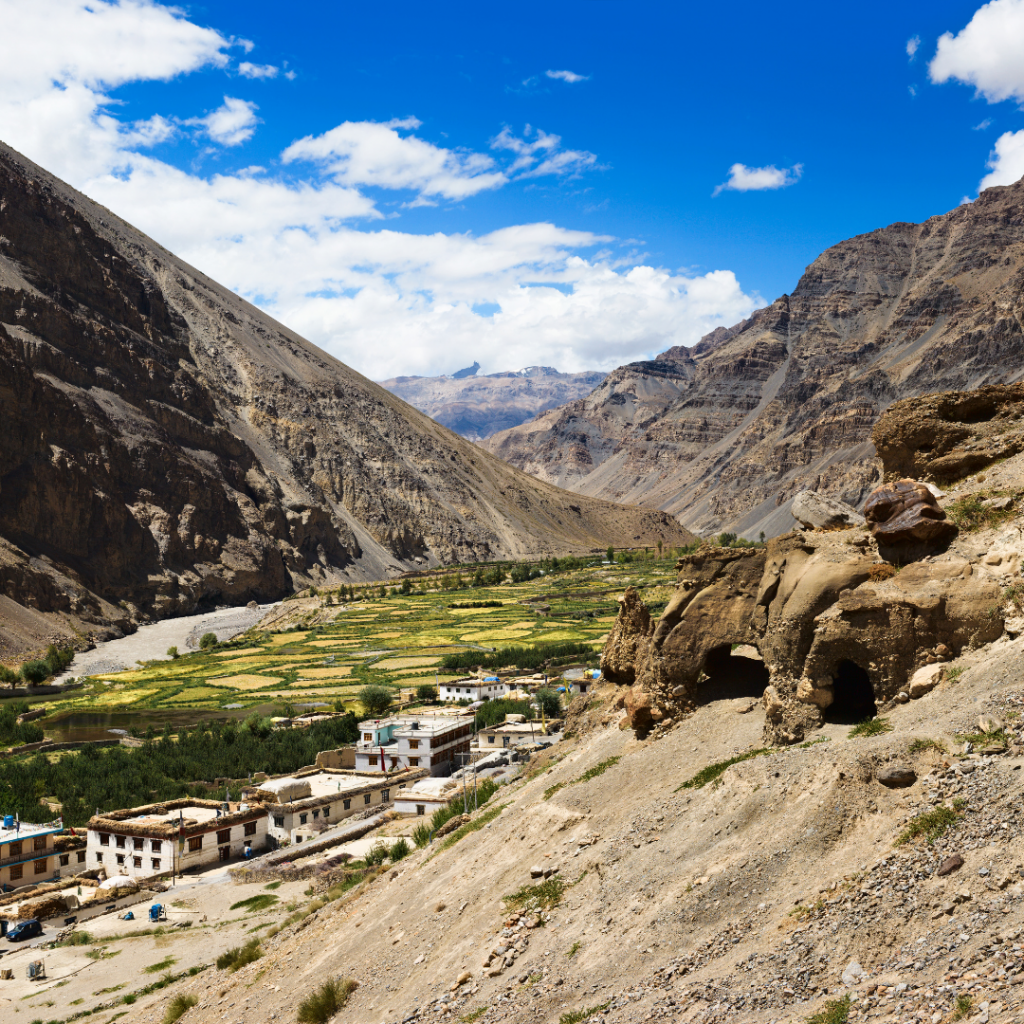 Tabo is another beautiful hidden gem of Himachal Pradesh. It is a small village with Tabo Gompa Monastery. The monastery is a UNESCO heritage site that was founded in 996 AD. It is worth the visit with its captivating beauty and grace. Even the Dalai Lama has said that " It is the holiest monastery in the world".

4) Rakkar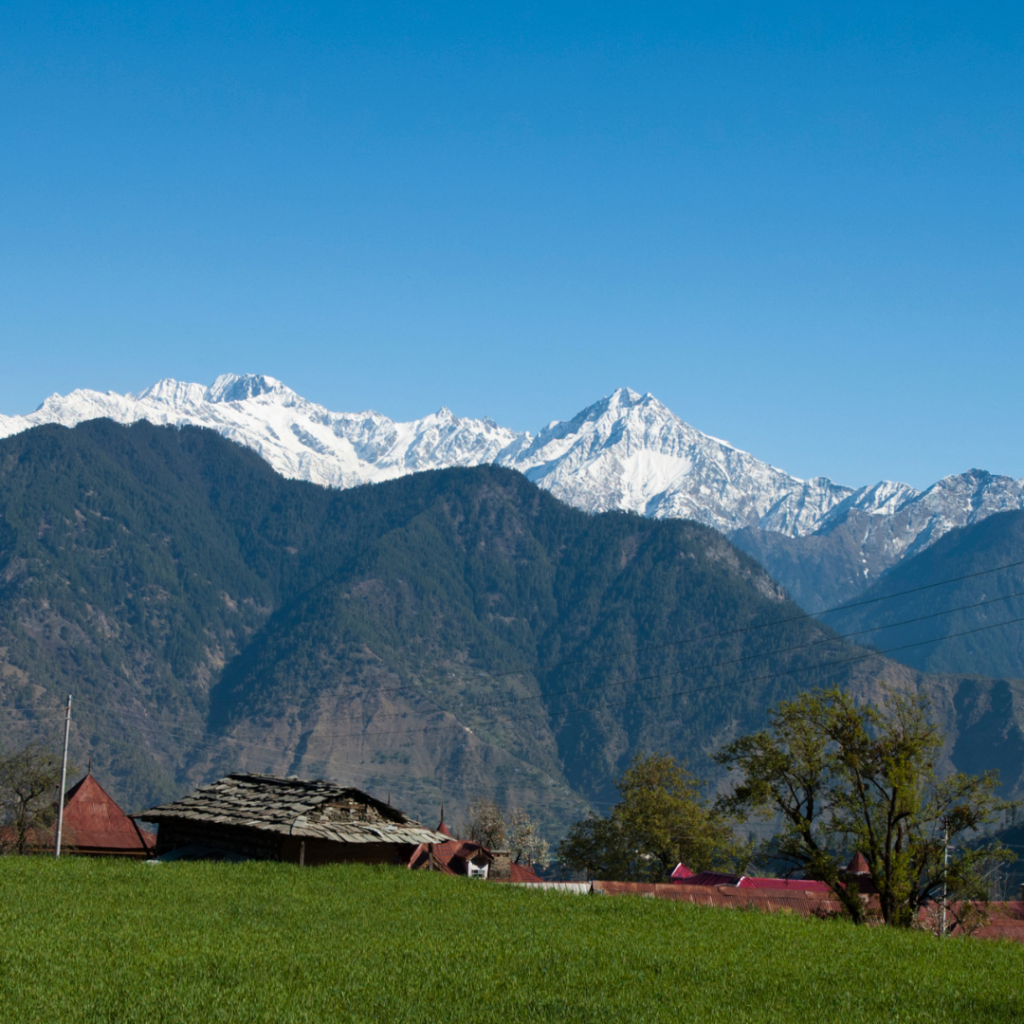 The breathtaking and serene view of this village is a surreal experience one must-have. Dhauladhar Range surrounds Rakkar Village with hilly terrain to enjoy some adventurous sports. It is a classic spot to unwind yourself from the busy work life of the city.

5) Jibhi – Shojha
Jibhi is another beautiful place located in tirthan valley. It is situated with lush green forest and lakes around. A mesmerizing place untouched by industrialization has new temples to visit. At the same time, the cozy Victorian-style cottages will make your stay memorable.
Shoja is another similar place with snow-clad mountains touching the clouds. It has a hidden trek that helps travelers to discover a waterfall around the dense forest. A perfect getaway place to enjoy with friends.

6) Chindi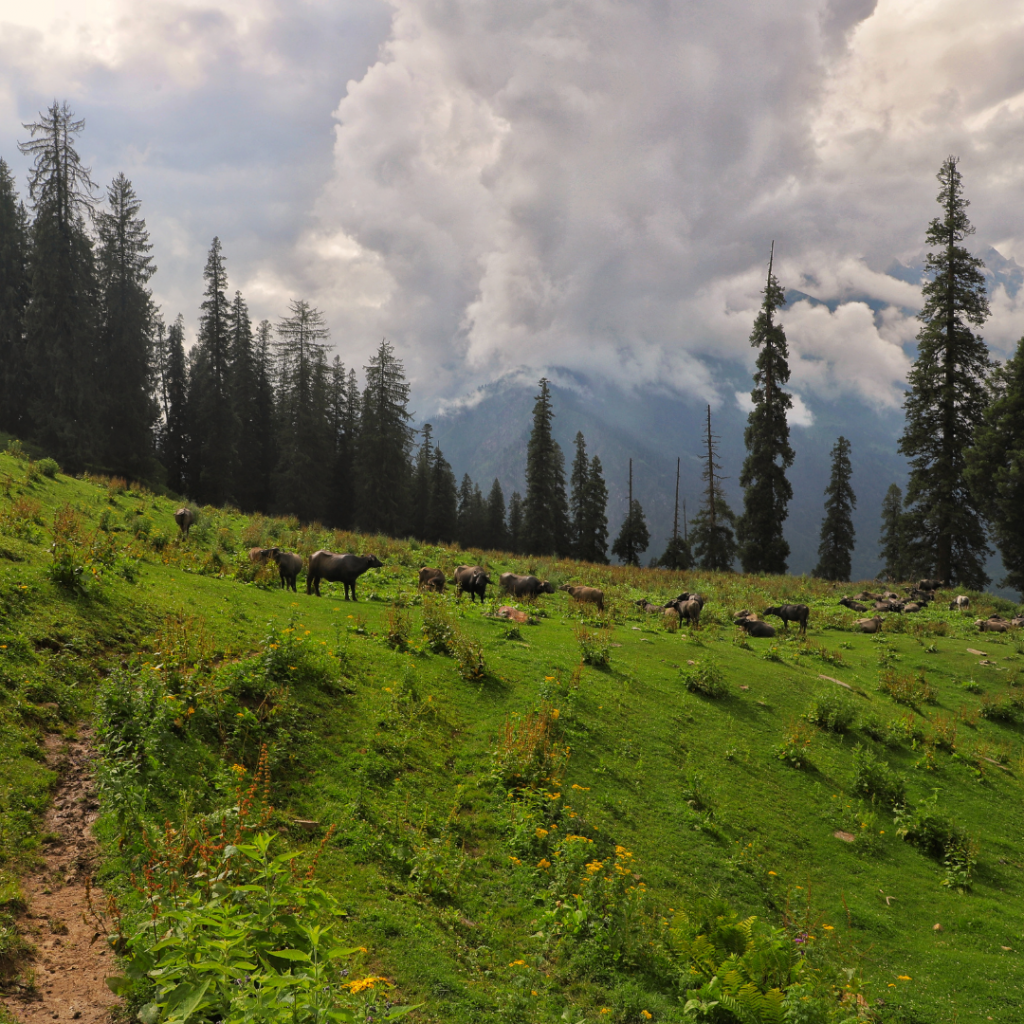 Chindi is located near Tattapani or Chail Chowk near Sunder Nagar. It lies in the lap of Surreal Nature and has apple orchards around with divine beauty. Some km away while trekking leads to Shikari Devi Temple and Janjehli. These places are pretty and make it comfortable for tourists to visit around. This delightful place has some fantastic locations for tourists to stay. Don't miss out on the beautiful Sunset!

7) Janjehli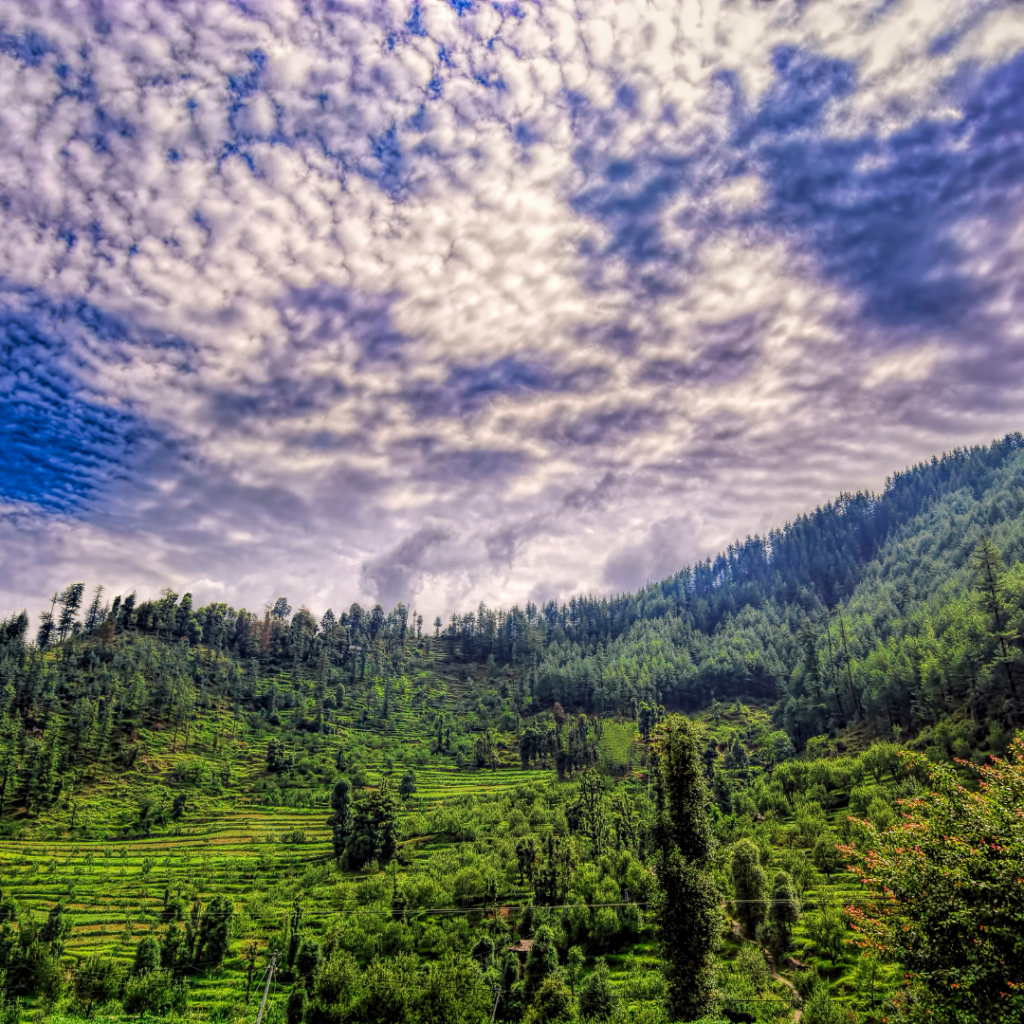 Janjehli is a perfect place for cycling, long walks, forest hikes, photography, and other activities. It is a beautiful art piece created by Nature. A place is an ideal place for Calm travelers or adventure enthusiasts. The site has various options for comfortable accommodation as well. So, rest in nature lap between the utmost beauty of the atmosphere.

8) Sarahan
Sarahan is a mesmerizing hamlet near Kinnaur, Himachal Pradesh. It is the "gateway of Kinnaur". The unparalleled beauty of the place with lush green forests and mountains make it a fantastic place to visit. Srikhand Mahadev Peak is another trekking trail that can be enjoyed while visiting this place. It will not be a lie if we quote Sarahan as having everything that Nature can offer.

9) Barot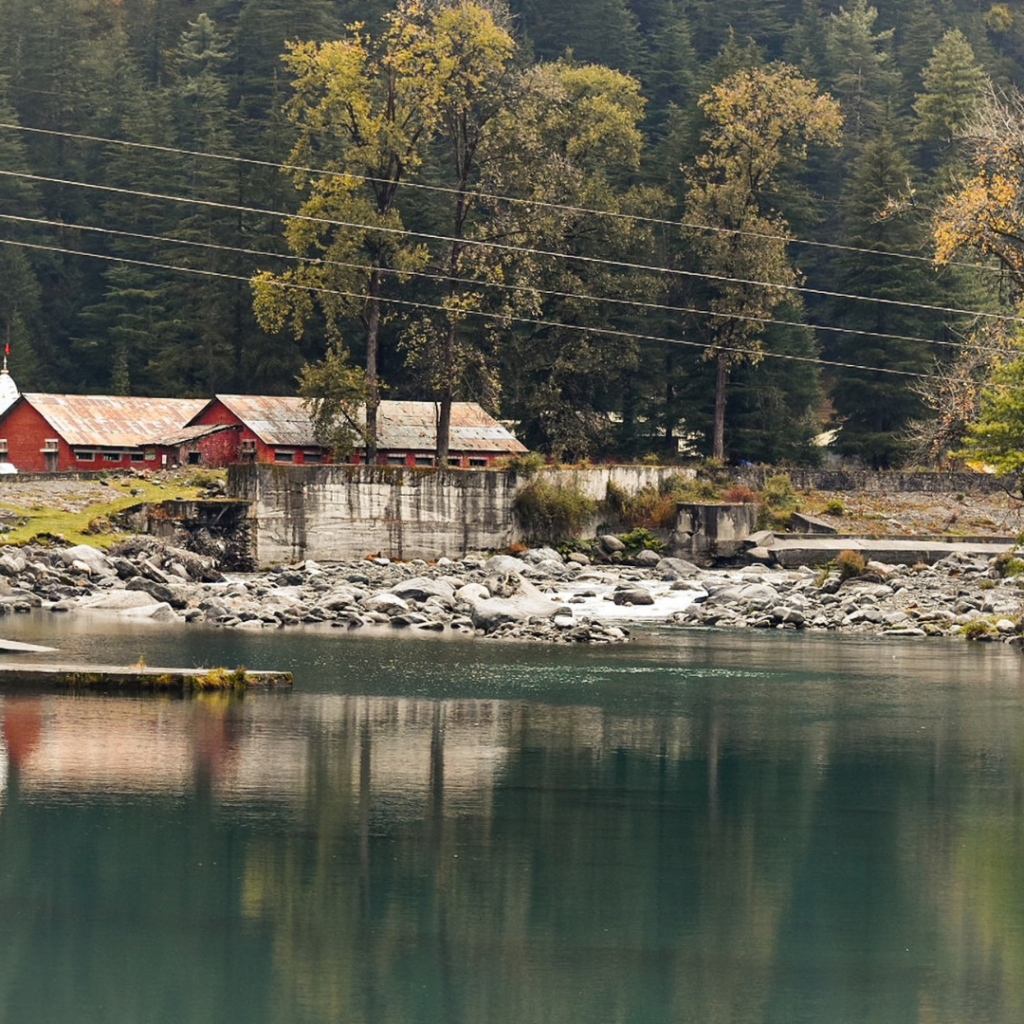 Barot is not just a beautiful place but a place that has terrific wildlife to witness. It becomes an excellent experience for the hunter as it has a trout spawning center and few fish ranches. It is closely located near Kullu and Nargu Wildlife Sanctuary.
The evergreen forests with deodar trees have witnessed several black bears as well. It is an offbeat hiking destination people should know about.

10) Kalpa
A very famous village in Kinnaur, Himachal Pradesh is Kalpa. It is a village situated near the banks of river Sutlej. There are many places in the beautiful Kalpa to visit, such as awe-striking temples and monasteries.
At the same time, the presence of the Kinnaur-Kailash range brings out a stunning scenery view. The site offers many accommodation options for a peaceful and comfortable stay.

11) Chanshal Pass and Chanshal Peak
Chanshal pass is a road trek that has been discovered recently, a few years ago. The road towards Chanchal pass passes through different tribal regions of Dodra and Kwar. One can enjoy trekking and camping at this place.
Also, the grand vistas, meadows, and slopes are perfect for skiing. It is the ideal photogenic place to visit while enjoying Nature. Chanshal pass can also be seen through biking. It is another great experience to have during your holidays if you are an adventure lover.