5
mn read
The coastal country of Japan offers exuberant experiences to its visitors, juxtaposing age-old traditions and culture with cutting-edge technology. Starting with the mountainside onsen (hot spring) villages, the surreal landscapes of Mount Fuji, the islands that boast much rare and endemic flora, and the buzzing megacities, Japan is a destination that will take you on an extravagant voyage full of adventure.
While exploring every nook and cranny of the country could take a lifetime, there are some must-see attractions that should be explored on your first visit. Here are our top 10 picks for the best places to visit in Japan.

1. Tokyo

One of the best places in Japan to experience contemporary culture
It's one of Japan's top spots for experiencing pop culture, contemporary art and architecture, shopping, food, and entertainment. The city offers the perfect blend of age-old Japanese traditions and modern life. The eclectic vibe of Tokyo can even make introverts mingle.
Set out to experience the busiest pedestrian crossing at the Shibuya intersection, the fashion street of the Harajuku neighborhood, pray at the vintage shrines (the most famous are Meiji Shrine and Sensoji Temple), and of course, the city tour is incomplete without exploring the buzzing Tsukiji fish market. 
Other must-visit attractions in the city include the Imperial Palace and Tokyo Tower.
Getting around the city: Without any doubts, go for public transport. cheaper alternative to cabs.


2. Kyoto
One of the best places to experience Japan's old-world charm.
Kyoto, Japan's imperial capital for over 1,000 years, is one such destination that will give you a taste of old Japan. The city is surrounded by more than a thousand temples and shrines, including the famed Kinkaku-ji, aka the temple of the Golden Pavilion.
Ditch Kyoto's downtown and head straight up to Higashiyama. Stroll on the narrow stone streets lined with traditional wooden houses while hearing the gongs coming from the many temples. Later, head to Gion, the geisha district of Kyoto, to spot geishas in beautiful and vibrant kimonos.
Must-Visit Attractions in the City: Ryoan-ji, Fushimi Inari Taisha, Kiyomizu-dera, Nijo Castle, Kyoto Imperial Palace.
Getting around the city: Metro, trains, or bicycles.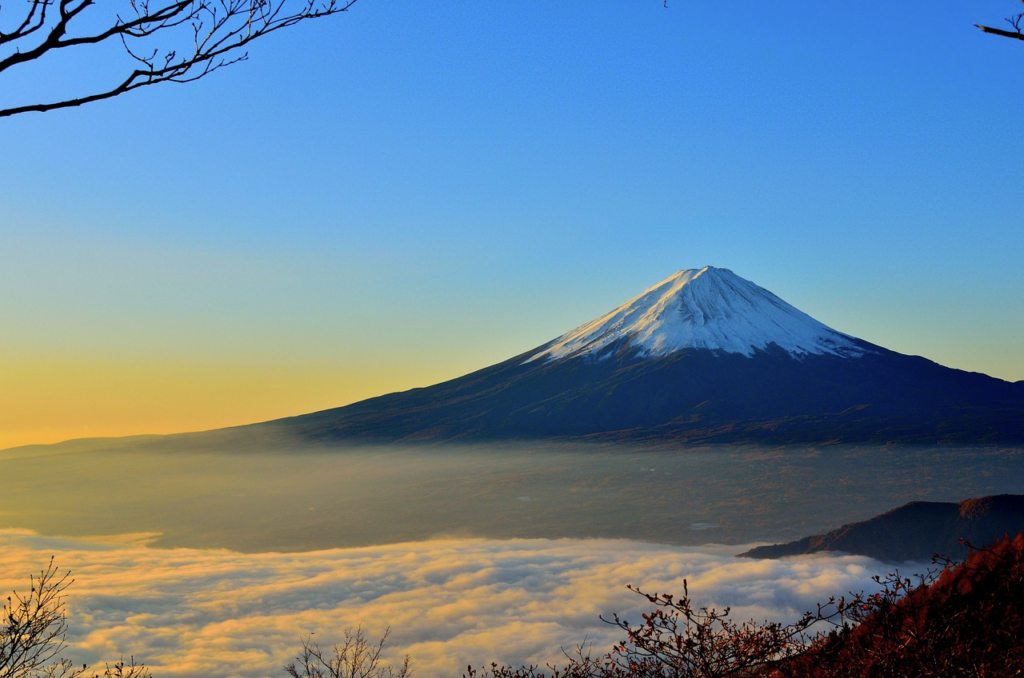 3. Mt. Fuji
A popular pilgrimage site for the Japanese, and, of course, the best spot for the breathtaking views!
Mount Fuji, or Fuji-san as it is known locally, is one of the first places that comes to mind when thinking of Japan. Isn't it? Despite its reputation as a dangerous location, hundreds of thousands of people climb it each year.No matter where you take a glance, you'll find Mt. Fuji to be bewitching. 
Traveler's Tip: The most ideal time to summit Mt. Fuji is during the peak season, starting July 1 and lasting through mid-September.

Pro-Tip: Always check typhoon warnings before you go hiking in Japan.

3. Koya-san
Best some of Japan's oldest temples and Monasteries!
If you're looking for a rejuvenating and spiritually awakening journey, there's no better place than Koya-san. This secluded and sacred temple town is located in the Kansai forest-covered mountains and is one of the best places to experience monastic life by staying in a shukubo, or temple lodging. Over a hundred temples can be found here, the most notable of which is Oku-no-in, where paths wind through towering cryptomeria trees and time-worn stone stupas covered in moss and lichen.
Must-Visit Attraction: Okunoin Cemetery, Torodo Hall (in Okunoin Cemetery), Ride the Gokurakubashi funicular, The Daimon Gate.
How to reach Koya-san from Osaka?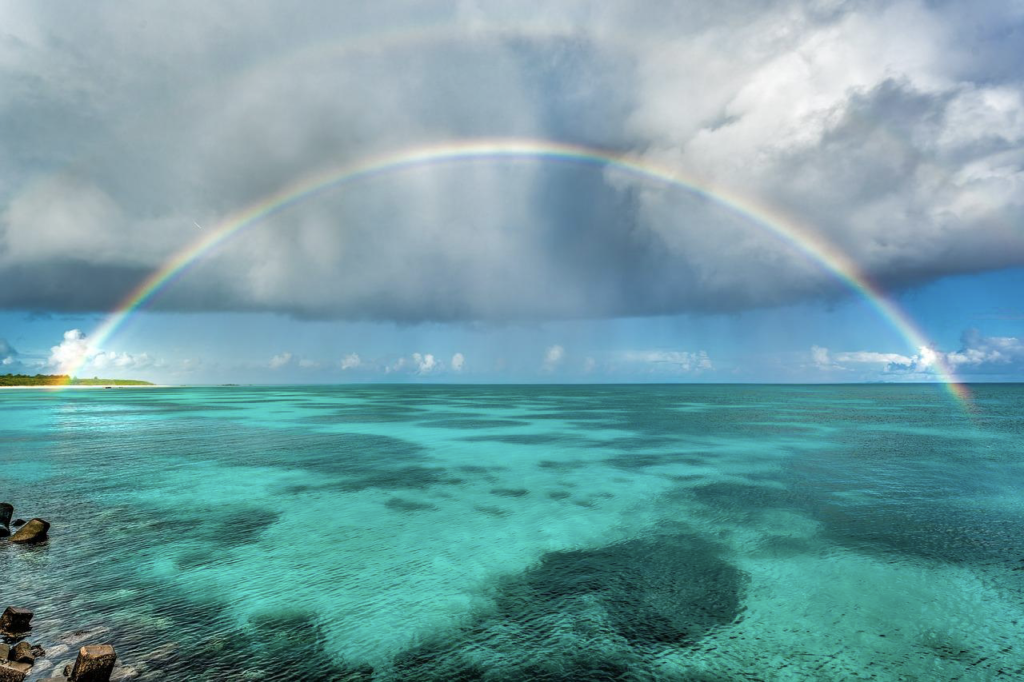 Take the Nankai Koya Line from either station to the Gokurakubashi terminal station. At Gokurakubashi, transfer to the cable car, which travels up the mountain to Koyasan. The ride takes about five minutes and costs 500 yen.

4. Okinawa
Admire the beauty of the Pacific Ocean!
Also known as the "Hawaii of Japan," Okinawa Prefecture is situated on the southwestern tip of the Japanese archipelago. a destination that is perfect for honeymooners and for travelers who seek to spend some chill time by the beach. Apart from beach hopping and water sports activities like snorkeling and scuba diving, you can also savor your taste buds with delicious street food. 
Our top four recommended street foods are as follows:
Nuyaru Burger
Pork-egg onigiri
Sata-andagi
Okinawa zenzai
Must-visit Attractions: Shurijo Castle, American Village, Okinawa Churaumi Aquarium, Cape Manzamo, Okinawa World, Gyokusendo Cave.

Getting around Okinawa: Traveling between destinations on the main island is quick and easy thanks to public transportation such as the monorail, buses, and taxis. But, especially on Okinawa's more remote islands, renting a car, bicycle, or motorcycle is a great way to get off the beaten path and explore at your own pace.

5. Hiroshima
Learn about the tragic history of Hiroshima, a city that was largely destroyed by an atomic bomb during world war II.
Hiroshima is now a forward-thinking city with beautiful, leafy boulevards. It is not until you visit the Peace Memorial Museum that the true scope of the atomic bomb's human toll becomes clear. A visit here is a heartbreaking and important lesson in history. The park surrounding the museum, much of which was designed by Tange Kenz, Japan's great modernist architect, provides numerous opportunities for reflection. However, the city's spirit of determination, as well as its food, will ensure that you leave with fond memories.

Must-Visit Attractions: Peace Memorial Park, Atomic Bomb Dome, Hiroshima Castle, Hiroshima Museum of Art, Shukkeien.
Other interesting places to visit in Japan
If you have a longer time to spend in Japan and would like to visit a few more places however a bit more offbeat, then here are our recommendations: 

Kamakura
Perfect for a quick day trip from Tokyo. A great place for quick hikes, beach hopping, visiting Monasteries and having delicious food. 

The Izu Peninsula
Enjoy the hot springs and the enchanted mountain landscapes–located only 142.2 km. 

Shirakawa-go
A small, traditional village showcasing a building style known as gasshō-zukuri. A town that looks straight out of a fairytale book.

Hokkaido
The northernmost island of Japan is known for its natural beauty and outdoor activities.

Best time to visit Japan
The best time to visit Japan is from March to May (spring-summer) and September to November (autumn). If you're visiting Japan for skiing, then the best time to visit will be January and February.

So, when are you planning to explore the Japanese archipelago?